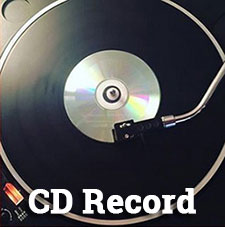 Our Cd hybrid records will play on both Cd players and turntables! The disks are
available with full-color print on the top and are cut on the outer data side of the
disks. We can fit up to 3 minutes of analog cutting and 27 minutes of digital audio.
***NOTE: Some automatic return turntables will not play any discs smaller than a 7"